 Updated ⌾ TEAM KOS
What is Refer A Friend and How Does It Work?
Give $20, Get $20, Feed 20 Give your friends $20 off of their first order of $75 or more, and get $20 in stars for each successful referral. Plus, we will provide 20 meals* to a local family in need in partnership with Feeding America.
It's easy! Just enter your first name and email address into the Refer A Friend portal, then enter the email of the person you would like to refer.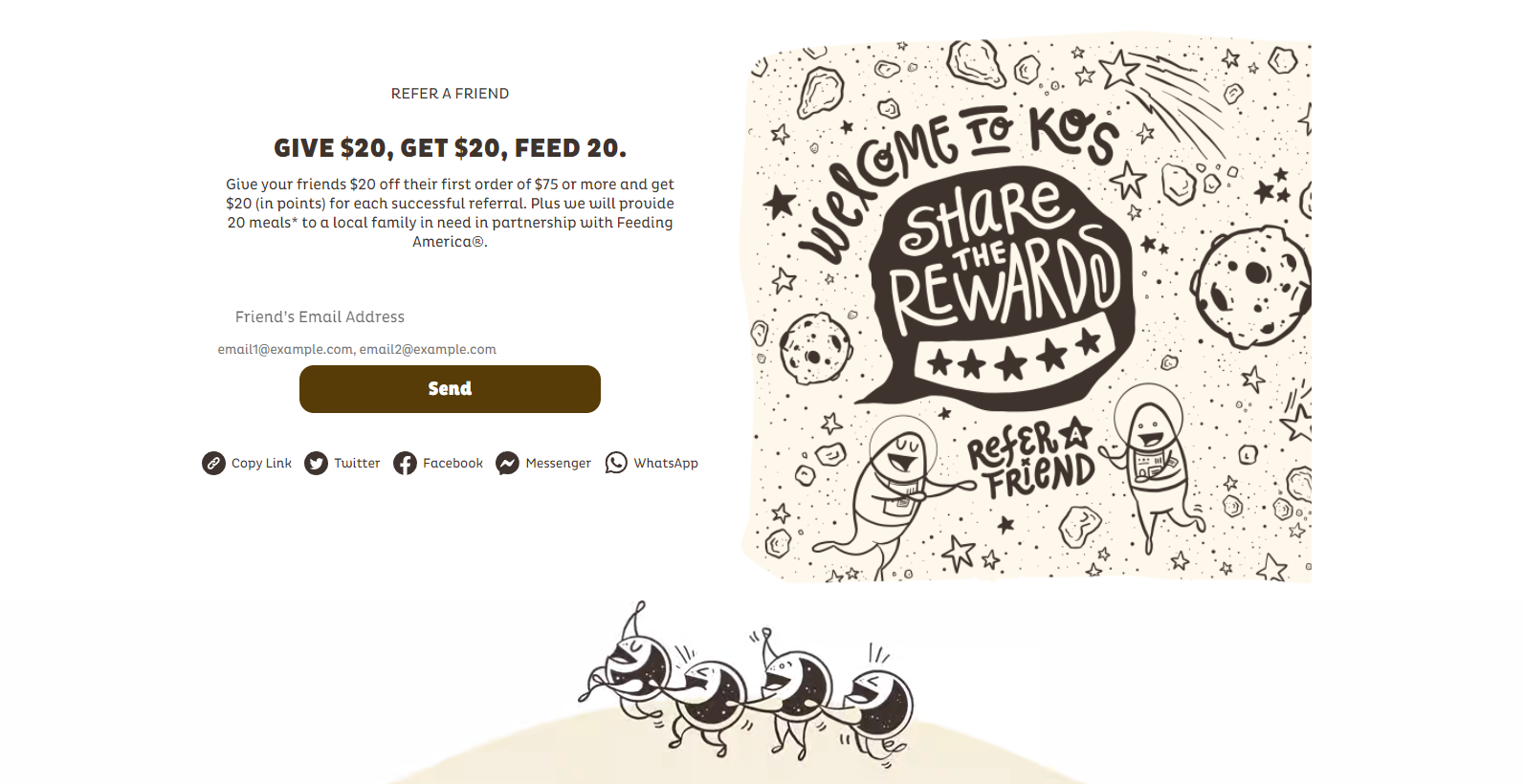 Once sent, they can simply follow the direct link in the email they received and can then enter their email in the pop-up box to receive their unique code.
Once they have created a KOS account and placed their first order using the Kosmic Rewards referral code, you will receive $20 in stars!
Important: The person referred cannot reside at the same address, and each person referred will need to create an account at checkout, including a password, in order for the referral to be successful.